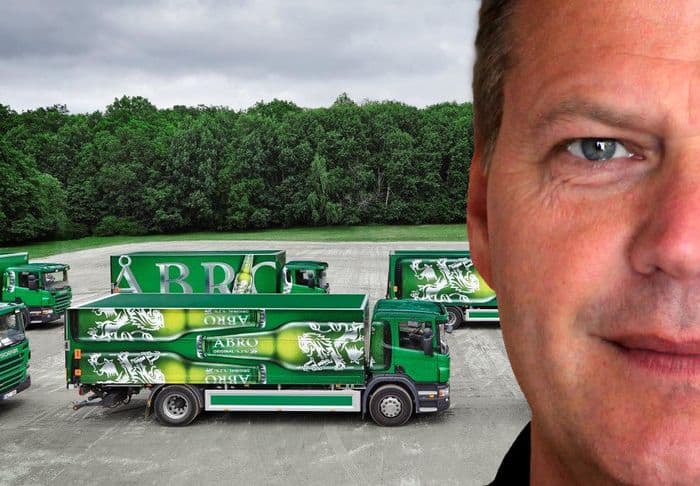 NUMBER ONE FOR BEVERAGES
"As the first customer, it's been fun from day one! It may sound like a cliché, but InQuire is really flexible. We work with them closely at all levels."
Tommie Ekberg is logistics manager at Åbro brewery, which was InQuire's first customer when it started in 2010. As logistics manager, Tommie is responsible for ensuring that 100 million litres of beverages reach the brewery's customers every year. InQuire helps to distribute many of those litres.
"InQuire works with our wine import flows from Europe and all our beverage supplies for the German border trade. InQuire is also responsible for all deliveries to Systembolaget (Swedish state-run off-licences) in Greater Stockholm and Norrland, in addition to restaurants in Norrland," explains Tommie.
For Tommie, the partnership between Åbro and InQuire's operations centre is crucial for well-functioning logistics. Follow-ups and quick responses are vital in their day-to-day contact regarding transport bookings.
"At InQuire there are no middlemen or intermediaries. You can speak to anyone, whether it's a strategic manager or someone dealing with day-to-day traffic management. What's more, they're open to new ideas. They're not the traditionalists we usually see in the transport industry," says Tommie.
Logistics also plays a key role in building the Åbro brand. For the end-customer – the restaurant guest or Systembolaget customer – the brand is obviously about the beverage. But for the restaurant, for example, the delivery is an important component in the brand experience. The timeliness of the truck, whether it is parked with care, the friendliness of the driver, and the correctness of the order are all important.
"Consequently, InQuire is not only responsible for logistics but also for the Åbro brand," concludes Tommie.