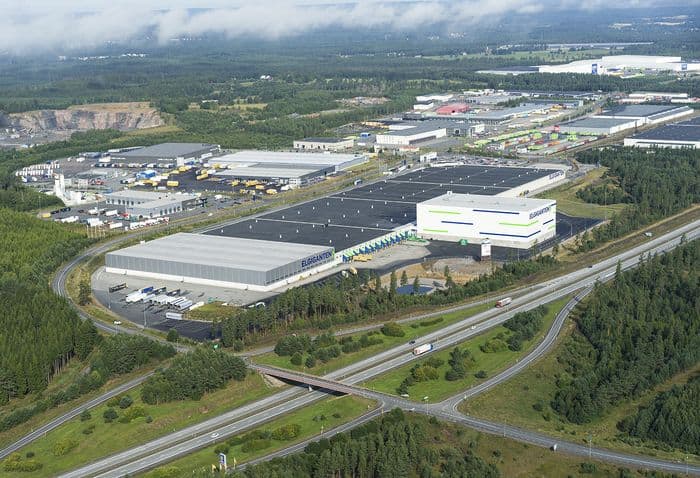 FROM STANDARD SOLUTION TO LOGISTICS WITH COMPASSION
When Elgiganten and InQuire started working together almost five years ago, it became a bigger step forwards than either party expected. Today, their deepened partnership is characterised by closeness and respect, and at its heart are effective solutions with an emphasis on social responsibility.
With a 107,000-square-metre distribution centre in Jönköping, Elgiganten (in English "the electronics giant") certainly lives up to its name. The huge warehouse filled with consumer electronics and appliances is a hive of activity as orders are delivered to the company's own stores and home-delivery hubs. The company has around 75 hubs in total and more than 400 stores across the Nordic region, including Greenland, Iceland, and the Faroe Islands. Meanwhile, InQuire's team based in Lidköping take care of all deliveries from the warehouse. This adds up to around a million cubic metres a year.
"I almost don't want to call them InQuire – it feels too external. I look at them as TCC, like one of my units. They might as well have 'Elgiganten' printed on their shirts," says Per Hansson, Head of Distribution at Elgiganten.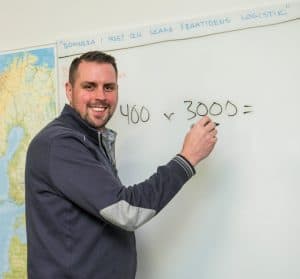 Per Hansson, Head of Distribution

Inadequate solution
The partnership between Elgiganten and InQuire started with a telephone call in the spring of 2013. Elgiganten's Senior Logistics Manager, Jimmy Olofsson, was looking at how transport logistics could be improved and restructured.
Until then, a single freight forwarder had taken care of all of Elgiganten's deliveries between its warehouse and stores. Yet as Elgiganten continued to grow, it became clear that it had outgrown that solution. The most obvious signs were declining quality and, in particular, a lack of control over deliveries, often using overworked and underpaid drivers.
"When we started the procurement process for a new logistics partner, it wasn't just about the cost. Our requirements were a little different. Above all, we wanted what we called 'logistics with compassion'," explains Jimmy.

Jimmy Olofsson, Senior Logistics Manager
When InQuire was invited to tender, it chose not to submit a traditional tender, conducting instead a comprehensive preliminary study. The result presented to Elgiganten showed considerable room for improvement, not just in terms of efficiency but also socially and environmentally. In addition, the proposed model would result in considerable savings.
Put to the test
With its different angle, InQuire's proposal was difficult to compare against others in the procurement process. Yet the study presented Elgiganten with figures and a level of detail that it found difficult to ignore. The decision was made to give InQuire the opportunity to demonstrate its complex system by way of a six-month pilot project.
"To put InQuire to the test, we asked them to prove their concept by allowing them to take over the co-ordination and planning of transport from our kitchen distribution centre in the Czech Republic. We continued using the same carrier but utilised InQuire's systems and approach. We'd initially said six months, but after just two we had all the evidence we needed. There was nothing to discuss. It was just a case of 'when can you start?'" says Jimmy.
A partnership worth the effort
In order to fully utilise InQuire's networking model, a procurement process involving more than a hundred carriers was conducted. Around a tenth of these were selected to form a network of carriers across the Nordic region, and the partnership between InQuire and Elgiganten could begin in earnest.
By setting requirements and close monitoring, deliveries were soon provided by drivers working under Nordic conditions and with Nordic salaries, regardless of where they came from. At the same time, Elgiganten's transport costs went down while its delivery reliability went up. As the partnership deepened, InQuire continued to link its tools to additional parts of the business in order to provide a more optimal solution based on a broader perspective.
And it paid off. In 2016, Elgiganten was awarded the Stora Trafiksäkerhetspriset transport reliability prize in the Client of the Year category for its efforts relating to its carriers' social conditions. The following year, Elgiganten was nominated for the Postnord Logistics Award for its effective and innovative approach to transport logistics.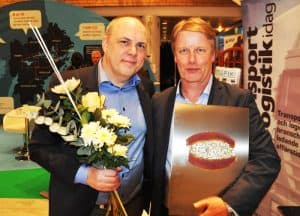 Jan Conradson of InQuire and Jimmy Olofsson of Elgiganten
Stora Trafiksäkerhetspriset transport reliability prize in the Client of the Year category 2016
Flexibility and respect
Today, InQuire's set-up at Elgiganten is designed to efficiently adapt to the market. Things can be ramped up at peak times or scaled back during quieter periods in order to adapt transport to the business's needs and remain flexible.
In addition, more fundamental changes are made to the set-up each month. When Elgiganten changes its sales approach or when shopping habits change, transport is affected. And this is why InQuire's systems are constantly evolving.
"From the outset, InQuire has been a professional and extremely competent partner at all levels. InQuire understands our specialities and adapts its system solutions if we're becoming too rigid. Thanks to our open dialogue we maintain a healthy working relationship and have got to know one another incredibly well," says Per Hansson, Head of Distribution at Elgiganten.
InQuire appreciates the partnership as well.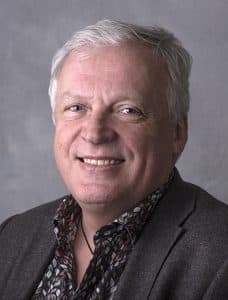 Christer Strand, CEO/Partner InQuire

"You need courage for something like this, and Elgiganten has truly been brave. They've given us access to what we need to enable us to do our best, and they've listened to us even when we may have seemed obstructive and difficult. It's been a mixture of laughter and tears, but above all it's great fun working with Elgiganten. Everything is based on our mutual respect for one another," says Christer Strand, CEO at InQuire.