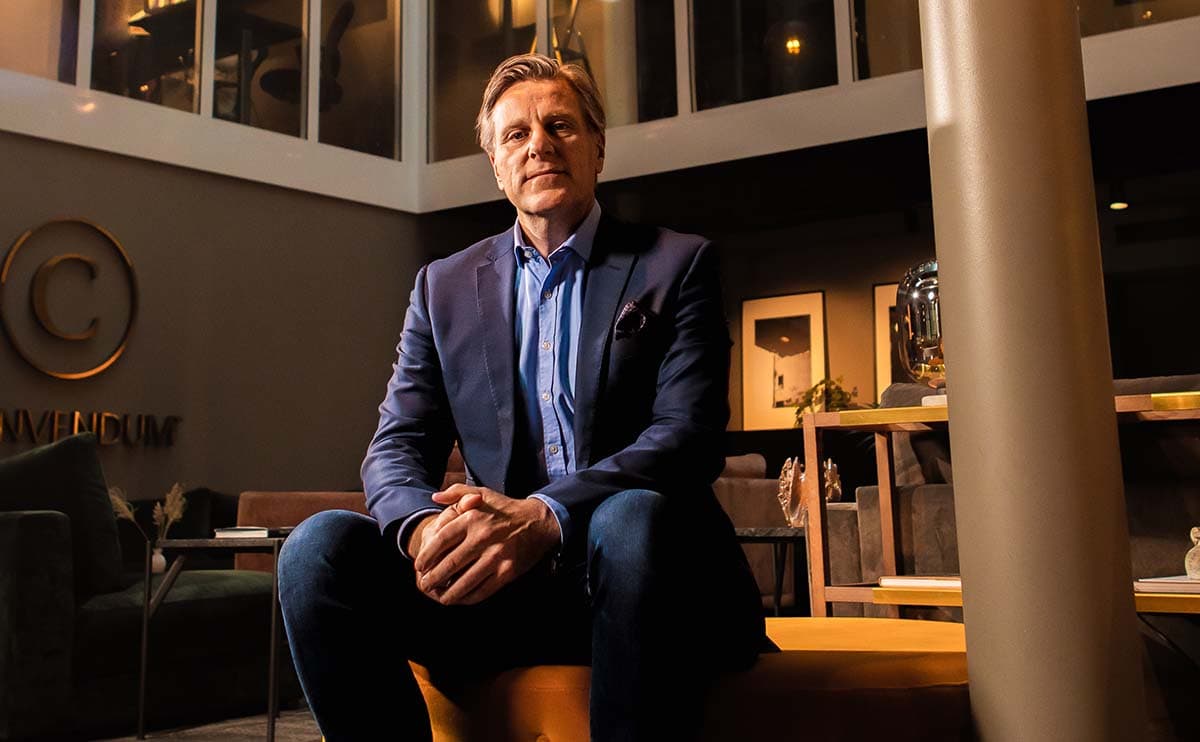 "Many companies could reduce their transport costs and carbon footprint by using group deliveries"
"We must co-operate more and scrap old business models. It's neither economically nor environmentally justifiable for companies to have their own deliveries. Optimising transport is a smart move for everyone."
Øystein Rønningen is CCO at InQuire. With offices in Sweden, Norway and Finland, InQuire is responsible for design, procurement, and operations in optimising its customers' transport solutions. For some customers, costs have been reduced by 20 to 40 per cent, whilst deliveries have become more sustainable. All this has been achieved through thinking in new ways and daring to break old patterns.
"The transport industry is very traditional and old-fashioned. Companies work according to old models with intermediaries and poor agreements, which means that many product owners pay over the odds for the inefficient transport of their goods without even realising it."
However, there are companies that are daring to break with these old patterns. Øystein talks about InQuire's collaboration with the beverage brands Krönleins, Åbro and Kopparberg and distributors KGA and DLP. Instead of several trucks delivering drinks to shops and restaurants, there's only one. Shops and restaurants prefer it and the traffic situation in the cities has significantly improved.
"But above all, companies can reduce their costs and carbon footprint by linking up and working together. This is something more companies should do. For instance, I'm thinking of those in the construction industry. They'd have a lot to gain from group deliveries. Some of the big players should lead the way and promote this idea."
The fact that InQuire doesn't own a single truck is an important part of their business model. Money is earnt based on volumes and flows rather than the number of deliveries made, which means the company has the in-built incentive to constantly develop and streamline its processes. The benefits for customers in terms of finances and the environment are noticeable.
At the same time, the quality of the deliveries and potential for peripheral services are equally important elements of what InQuire has to offer. This sets the bar high not only in terms of driver expertise, but also with respect to their terms of employment. Recently, the working conditions of drivers from low-wage countries have attracted attention in the media with headlines such as "Truck drivers – the new slavery". Øystein points out that the importance of good working conditions has always been part of InQuire's DNA.
"And now things are starting to happen within the industry. The recently presented EU mobility package, among other things, seeks to provide professional drivers with better working conditions. Although it's a step in the right direction, I think change will take time, unfortunately. There are no resources to check whether the rules are being complied with."
Øystein, who's worked internationally and has set up a beverage distribution in Australia, talks about the chain of responsibility. It implies that legal obligations are imposed on the parties in a transport chain.
"Finland and Norway are ahead of Sweden in terms of responsibility, but change is coming here, too. At InQuire, we have the experience, competence, and systems to help customers when things get tough," Øystein concludes.