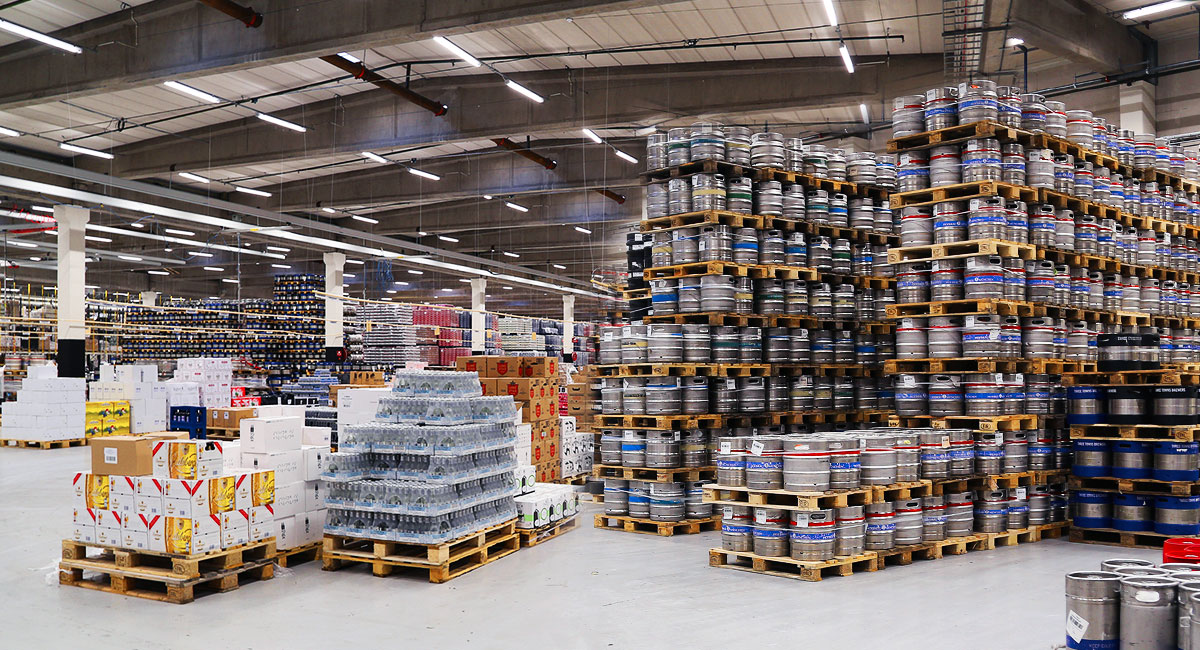 KGA chooses innovative delivery partner
When KGA, one of Sweden's leading beverage distributors, was looking for a new logistics partner, it decided to switch from an international giant to a Swedish innovator – Lidköping-based InQuire. Using a business model based on sustainability-driven supply-chain engineering, it has already begun efforts to lower environmental emissions, streamline costs, and also raise quality.

With clients such as Kiviks Musteri, Brill & Co, AB InBev, and Galatea Spirits, KGA Logistik is one of Sweden's largest distributors of alcohol products. One of the company's strengths is its handling of beer, which requires a specific delivery flow, as even the return of empty kegs is an important part of the chain. On the face of it, the handling of kegs may seem trivial, but for a brewery or wholesaler, it can be a deciding factor when selecting a distributor.

Until now, KGA has had a transport agreement with an international giant. Now that this agreement is coming to an end, KGA has decided to partner with the Swedish company InQuire instead – a company that doesn't own a single truck.

"This is a completely new way of thinking. I can clearly see InQuire's innovative and progressive approach, which is a rarity. We'll be able to provide a better flow and more competitive advantages for our clients. At the same time, we'll meet current environmental requirements with ease and be well equipped for future CSR requirements," says Roger Törnkvist, CEO of KGA Logistik.



Lidköping-based InQuire has been working with other players in the alcohol industry for some time now, and this year it celebrates its tenth anniversary. Furthermore, InQuire has a steadily growing assignment from Elgiganten, including its Norwegian owner Elkjøp and Finnish counterpart Gigantti.

The fact that the company doesn't own a single truck is an important part of InQuire's business model. Money is earnt based on volumes and flows rather than the number of deliveries made, which means the company has the in-built incentive to constantly develop and streamline its processes. The environmental benefits are noticeable.

At the same time, the quality of the deliveries and potential for peripheral services are equally important elements of what InQuire has to offer. This sets the bar high not only in terms of driver expertise, but also with respect to their terms of employment and working conditions. This is something that Øystein Rønningen at InQuire says is in the company's DNA:

"Our powerful technology and digitalisation are very much based on human values. The company was founded based on the insight that the strongest competitive advantages can be established by listening to people rather than looking at numbers. After ten years, we have evidence that this works, and it's so gratifying that a player like KGA recognises the benefit of this and has chosen us," says Øystein, who is Head of Business Development at InQuire.



Following a phase-in period, InQuire is now taking care of KGA's long-distance transport throughout Sweden. Work is always underway to prepare for the next stage, whereby InQuire will also see to all of KGA's last-mile deliveries in Sweden as of 1 October 2020. The partnership is part of a bigger picture that will be presented closer to the summer.
If you have any questions or require more information, please contact:
Øystein Rønningen
Head of Business Development – InQuire
+46 707 64 02 70
Roger Törnkvist
CEO – KGA Logistik
+46 730 79 41 52