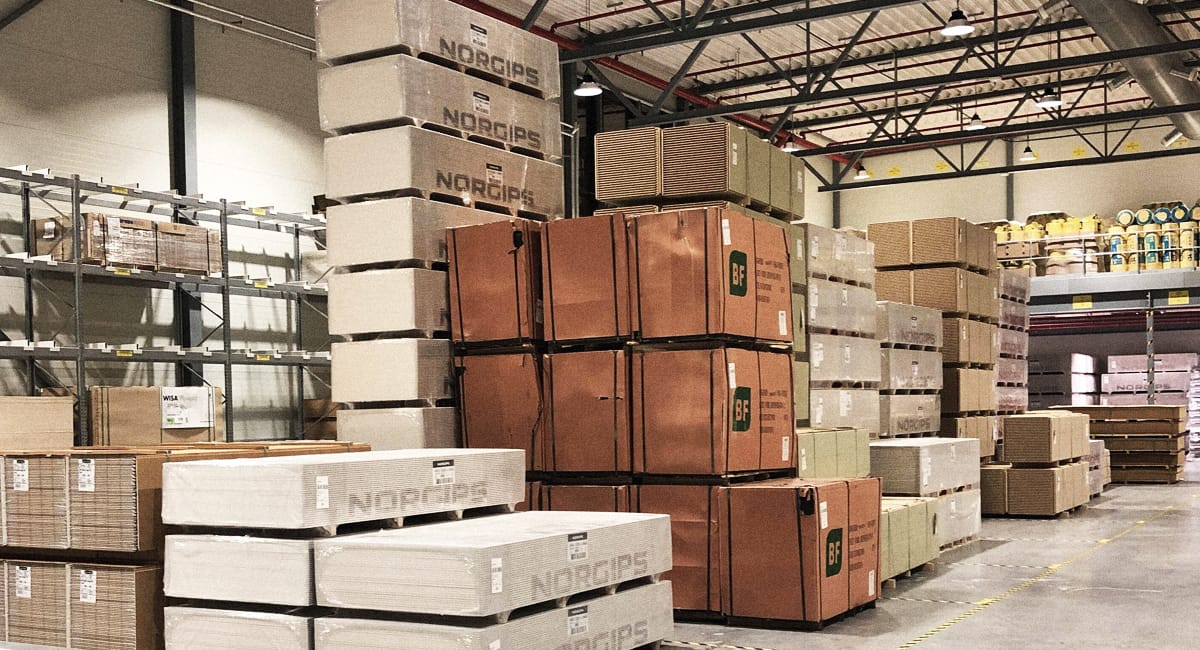 InQuire provides delivery logistics for one of Norway's most successful hardware chains
The Norwegian group Løvenskiold and its hardware chain Maxbo is one of Norway's most successful hardware chains. It's a position that requires solutions for future delivery logistics. That's what InQuire is taking care of.

"We conducted the first feasibility study in the spring of 2018 and started operations in January of this year. The time has now come to roll out this huge digitalisation process involving some 16,000 items from Løvenskiold's central logistics centre in Fossum and its regional logistics centres, for delivery to stores, building sites, and private clients," explains Björn Paulsson, CEO and co-owner of InQuire.



The process of digitalising a delivery logistics system that previously relied heavily on pen and paper has required a huge amount of effort on the part of both InQuire and Løvenskiold. Just a single item may have many parameters and major variations. How, for example, do you digitalise an order that previously consisted of just notes on a piece of paper that is handed to a driver concerning a special window to be delivered to a house where you have to reverse down an alley that is a hundred meters long and three meters high?

"So the parameters 'small truck with a crane on the back' may need to be included. It's variations and regulations like these that take time to implement. And, although we'll discover more as we roll the solution out, the only way to get things working optimally is to do things for real. We're also making sure that deliveries to Løvenskiold from its suppliers work as they should," says Christer Strand, Head of Concept, who is the other co-owner of InQuire.

Løvenskiold is of course happy to be able to offer the market cutting-edge delivery logistics. The solution also provides statistics and other business data to maintain control of costs, perform analyses, and develop smart delivery services. Morten Mo, Supply Chain Director at Løvenskiold, is in charge of the project. He can see the considerable benefits and key success factors for the group and for Maxbo.

"As a leading retail group and with one of Norway's most successful hardware chain in its portfolio of companies, we have to be the best in the industry when it comes to digitalisation and quality of delivery. InQuire's solution gives us quick, flexible, cost-effective, and sustainable delivery logistics. Construction companies can now place orders using Maxbo's digital platform to be delivered to the exact room in the apartment where the plasterboard panels are needed. And private clients can decide when their order of roof tiles should be ready for them in their garden."

InQuire is full of praise when it comes to Morten Mo's and Løvenskiold's tenacity and expertise.

"Anyone who hasn't undertaken such a process while ensuring that the business remains fully operational has no idea what's required. But our client has now taken a giant leap forward in the field of digitalisation and logistics," concludes Øystein Rønningen, Head of Business Development at InQuire.



For further information, please contact:
Øystein Rønningen
Head of Business Development – InQuire
+46 707 64 02 70
Björn Paulsson
CEO – InQuire
+46 732 80 10 17