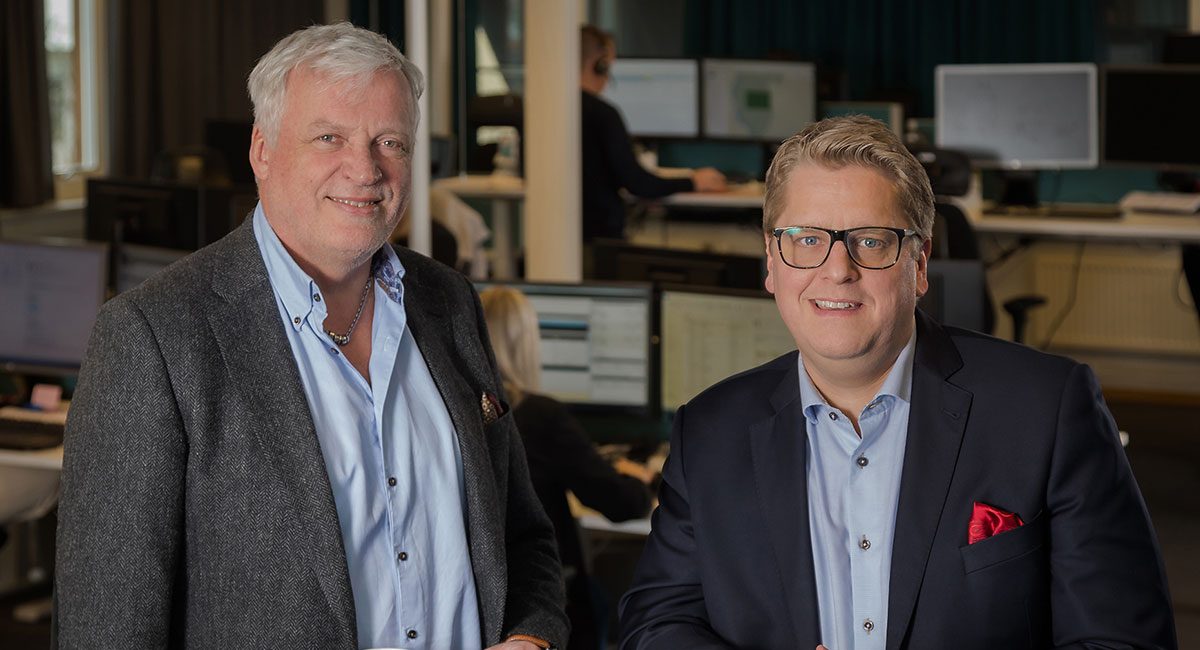 Björn Paulsson new CEO of InQuire
"Our workforce has doubled in just one year, and we see huge potential in developing the very heart of our business – the logistics and delivery concept IQPL. That's why we've made an organisational change that benefits our customers and the company," says InQuire's new CEO Björn Paulsson, co-owner and former Head of Procurement at the company.
InQuire has enjoyed healthy growth in recent years. The methods, systems, and processes of IQPL – Intelligent Partner of Logistics – have continued to demonstrate considerable development potential. Consequently, the decision has been made to allow Christer Strand, co-owner and CEO of InQuire since it was founded ten years ago and the visionary behind IQPL, to fully devote himself to developing the sixth generation of IQPL.
"When I started InQuire together with Björn ten years ago, I realised we had something very special to offer. As needs-based sustainable logistics and delivery services have become a vital element in many businesses, more and more people are discovering the importance of IQPL. This is why I'll be focusing on developing the concept," says Christer.
"Christer has a unique and visionary way of approaching logistics. By allowing him to further develop IQPL and help our customers see how their logistics could work in five or ten years' time, InQuire will become even better. I'm looking forward to running the company and making our operations as efficient as possible for our customers. With Christer as the chair of the board and concept developer, we're well equipped for major new assignments and customers," concludes Björn.
For further information, please contact:
Christer Strand
Concept Developer/Partner – InQuire
+46 (0)708 47 68 55
Björn Paulsson
CEO/Partner – InQuire
+46 (0)732 80 10 17