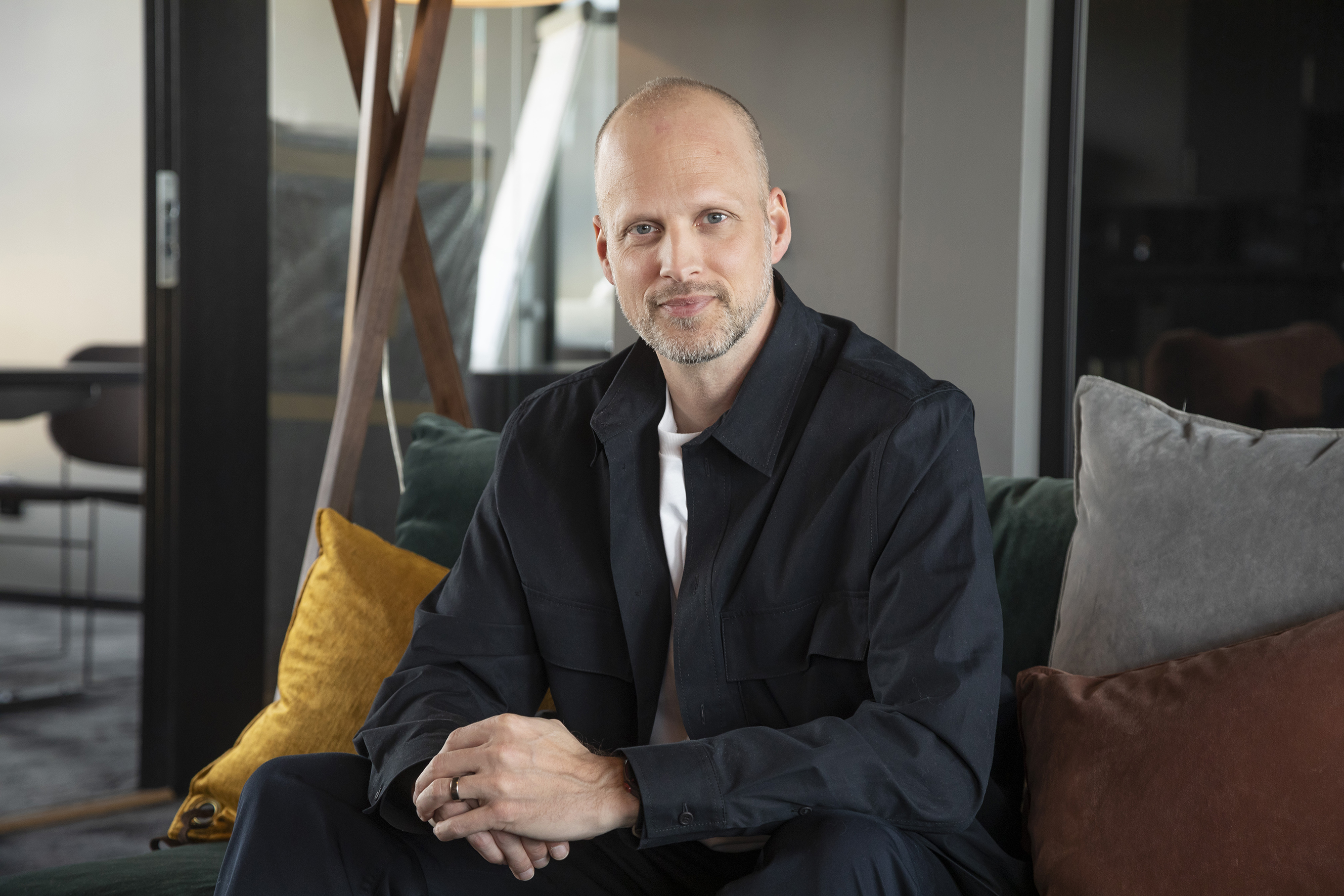 Idea workshop becomes a part of the manegement
Welcome to InQuire, Niklas Sterner, as our new COAO! You will be part of the management team and run the Operational Architecture department, which is a new area and a new approach to the entire InQuire's innovative development.
InQuire is growing steadily, as are the demands from our customers and the market. The demands from our customers are very much that we should be the initiating department full of both energy and ideas that will boost our customers' organization and business, as well as create new opportunities for their growth and development.
Since InQuire started, the idea workshop has been with the founders. Even if they think they are perfect, we constantly need to both increase the ability through more people, but also bring in new fresh ideas and knowledge that can be realized through our base IQPL.
The purpose of putting OA in the management team is to have a cohesive part for process development and process compliance as well as continuous improvements.
The requirements from the customer and process need to be defined in order to be realized, and in the operating processes monitored and adjusted for the best benefit. Here, Operational Architecture plays an important and crucial role.
OA will be the "central hub" for all our development, from here projects and business intelligence (BI) will also be managed.
We ask some questions to Niklas…
How does it feel?
Fantastic! Only after about a month, I have several positive reactions and feel filled with lots of new energy from a driven and committed crowd of people.
Who are you, Niklas?
A 46-year-old father of two from Stockholm whose life puzzle has entered a new phase, continued with a positive focus on balancing the family father role, with new challenges. In addition to family, music, travel and long-distance running are important ingredients in my life.
What do you have in your portfolio?
25 years in the logistics area is what I take with me. I most recently came from the logistics company Skanlog, where I have worked for about 6 years as Director Supply Chain Services, which included the development of customer and supplier collaborations as well as concept, process, system development and design.
In previous roles as Logistics Manager, Supply Chain Manager, Business Area Manager and IT Manager, these areas have always been at the forefront of my work and responsibilities, which means that I have achieved a good process and system understanding combined with a strong understanding of both customer and supplier perspective. The experience ranges from being involved in the start-up of three new businesses to working in larger already established, Nordic or international companies.
What is your best trait that has benefited you in your career?
My curiosity has helped me reach a good breadth of knowledge, and mix, which now gives me the chance for a new and exciting challenge. I'm still just as curious!
What aces do you have up your sleeve to shoulder this role as overall logistics architect?
A number of aces and experiences, which I hope will be used when the right time and maturity phase arrives. To name a few, these are methods for getting people to look up, as well as show the effect of visualizing visions, ideas as well as problem solving.
What is your leadership style?
Here I choose to look ahead, to see what I myself want to strive for in my new role! My focus will be to engage and inspire my employees. Get them to develop at the right pace, support and with a motto like: Responsive, honest and straight!
What do you think will primarily contribute to InQuire?
New energy, new points of view and make room for the creative meeting. I will set problem solving against potential, and rigid processes against space for finesse and innovation. I do not see Operational Architecture individually as a department, but as an initiative and vital function to get all components of a business to pull in the same direction. My focus will be to ensure that the bridges are available and maintained on an ongoing basis.
And finally… What music is played when you enter a room? Is it grand, poppy, jazzy ..?
Soul! With a good flow, filled with energy and insight into life, in all its simplicity or deeper perspective. "Move On Up" with Curtis Mayfield becomes the choice when I reflect on my new challenges and InQuire as a company. It helps me lift my spirits, recharge my batteries and focus on my new destination.
Niklas has solid experience in Supply Chain. He uses the experience in a playful but serious way. Healthy and crazy ideas stand against strict process compliance. This is an ability that few possess and that is extremely important for InQuire to continue to develop for the benefit of our customers and the industry.